In this fun two hour workshop, I will lead you through the process of turning a fabric of your choice into a beautiful drum lampshade. 
You'll learn how to line up the fabric, attach it to specialist lampshade vinyl (glow tested and certified) and then craft it into a 30cm lampshade that can be hung from a ceiling rose or mounted on a standard lamp. Once you've learned the technique, you'll be able to create lampshades of your own in different sizes.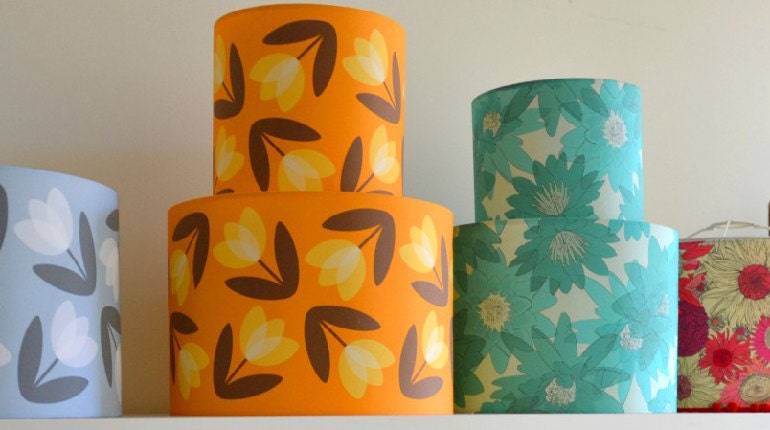 You'll leave with info on all the supplies needed and lots of top tips too, so you can make lampshades just as good (or probably better) than the ones you buy from big retailers.
This workshop is perfect if you want to create a beautiful, lovingly made lampshade to brighten up your home, and is a wonderful, relaxing way to pass the evening. You don't need any experience at all as I will take you through every step of the process. My teaching is friendly and supportive – whether you're skilled or a beginner I'll help you make something to be really proud of.
Skills needed: This workshop is suitable for all levels.
Materials: You'll need to bring or buy your fabric for your lampshade and it must be at least 100cm wide by 30cm long minimum (but you may want to start with a half metre for wiggle room!) Light to medium weight cotton or linen work best. All other materials and tools are provided. The Village Haberdashery have a wide selection of suitable fabrics in the shop and students receive a 10% discount on all purchases on class day.
Class size: 8
Date: Tuesday, 26 September, 7pm - 9pm
Location: The Village Haberdashery, West Hampstead Square, London NW6 2BR
Find out more and book your place here.