We're so excited that our Strappy Pineapple Espadrilles project is featured in this month's issue of Mollie Makes magazine!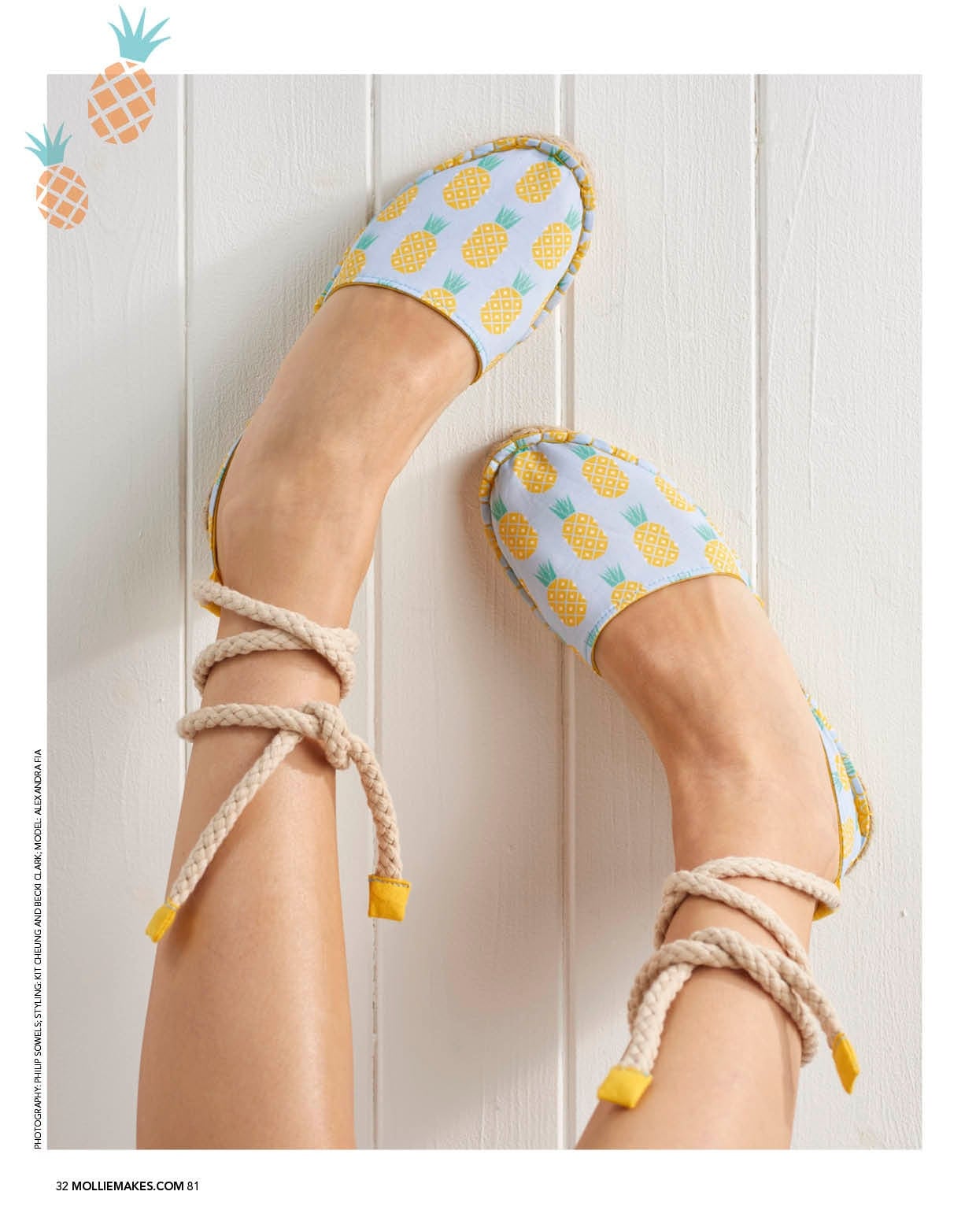 You can make your own pair of strappy espadrilles, in a fabric of your choice, following the step-by-step instructions and templates in issue 81 of the magazine.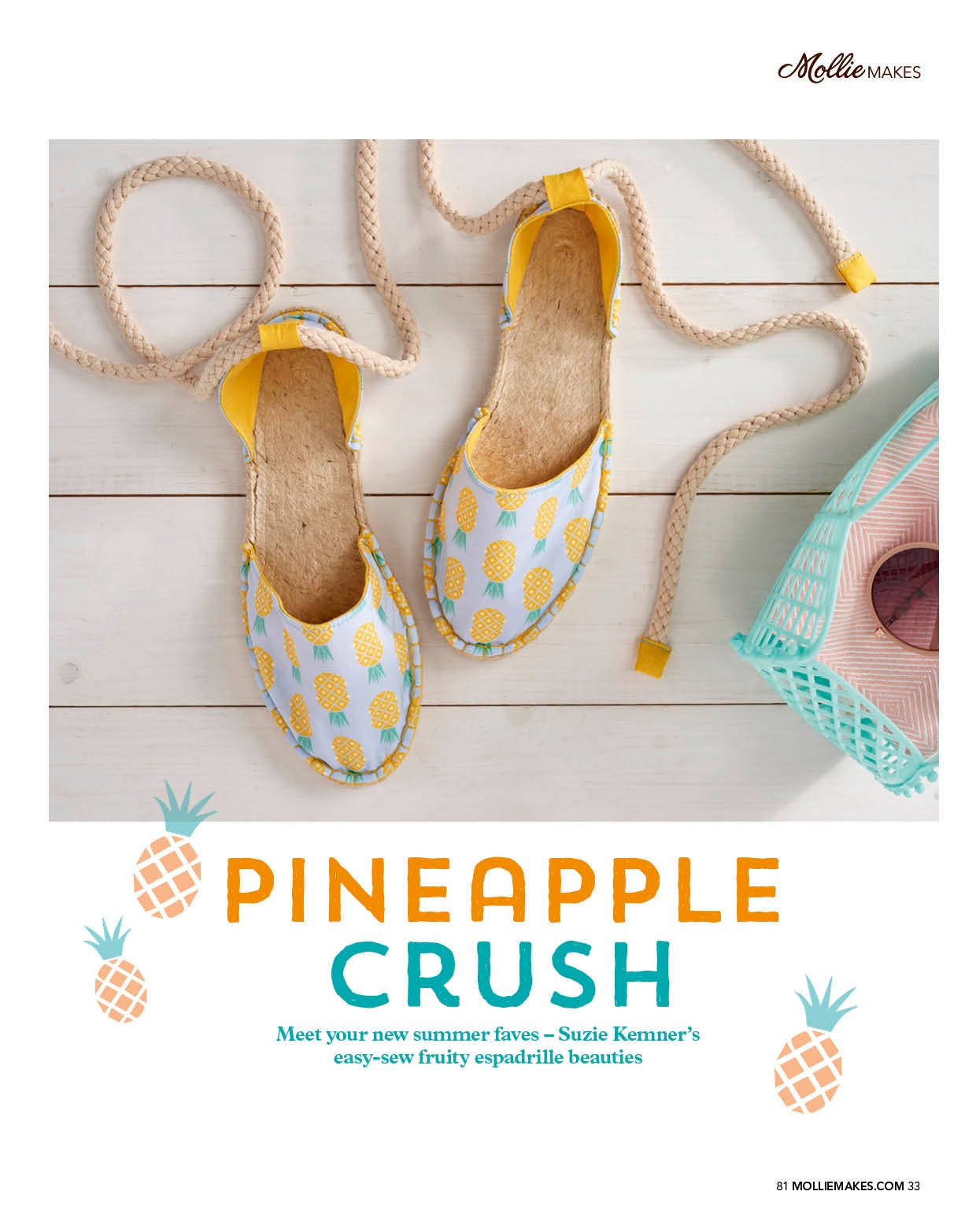 The Disco Pineapple Twill Fabric in Sky Blue, as featured in the project, is also available to order in the shop.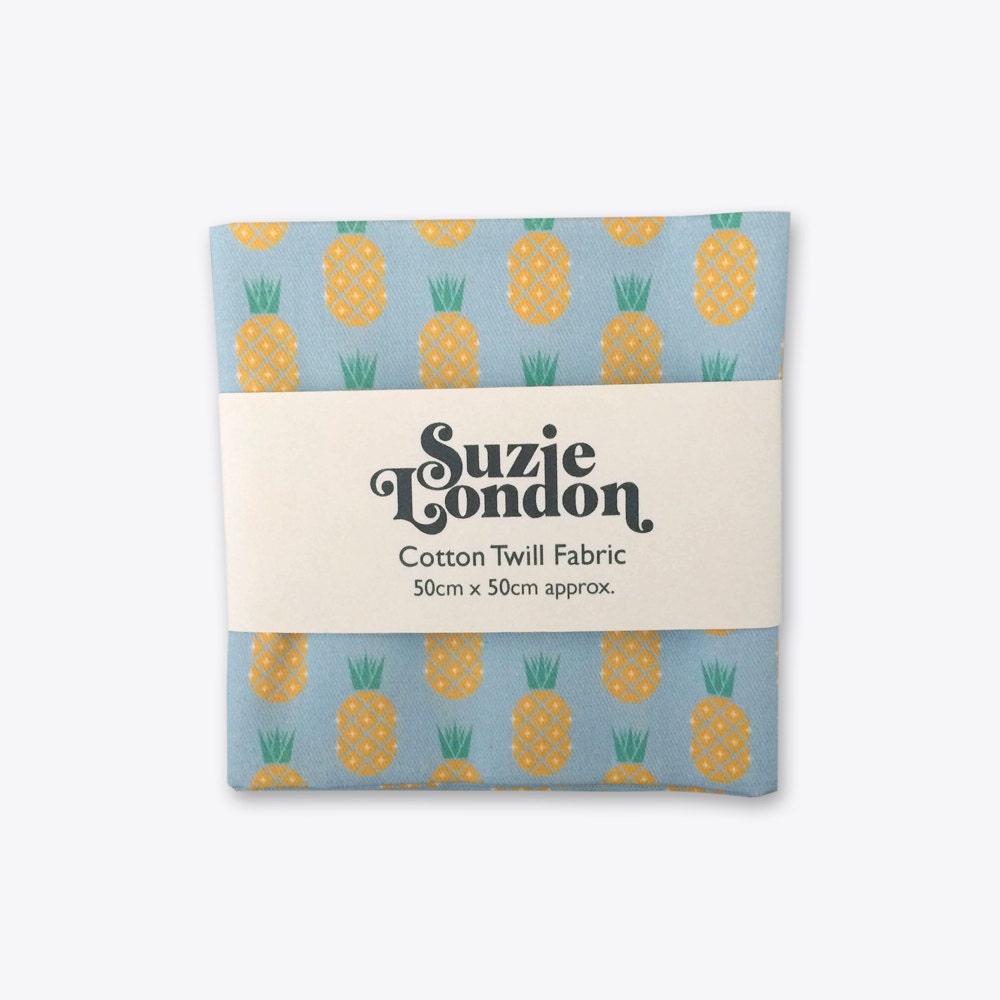 Mollie Makes is a lifestyle magazine for those who live creatively. They bring you the latest crafting trends in easy-to-follow how-tos, encouraging you to adapt and share your own crafty spin on things. They celebrate creative industries and give up-and-coming designers their first platform, and discuss hot topics in the design world with lots of insider tips. Above all, they aim to inspire you to live your best, artful life.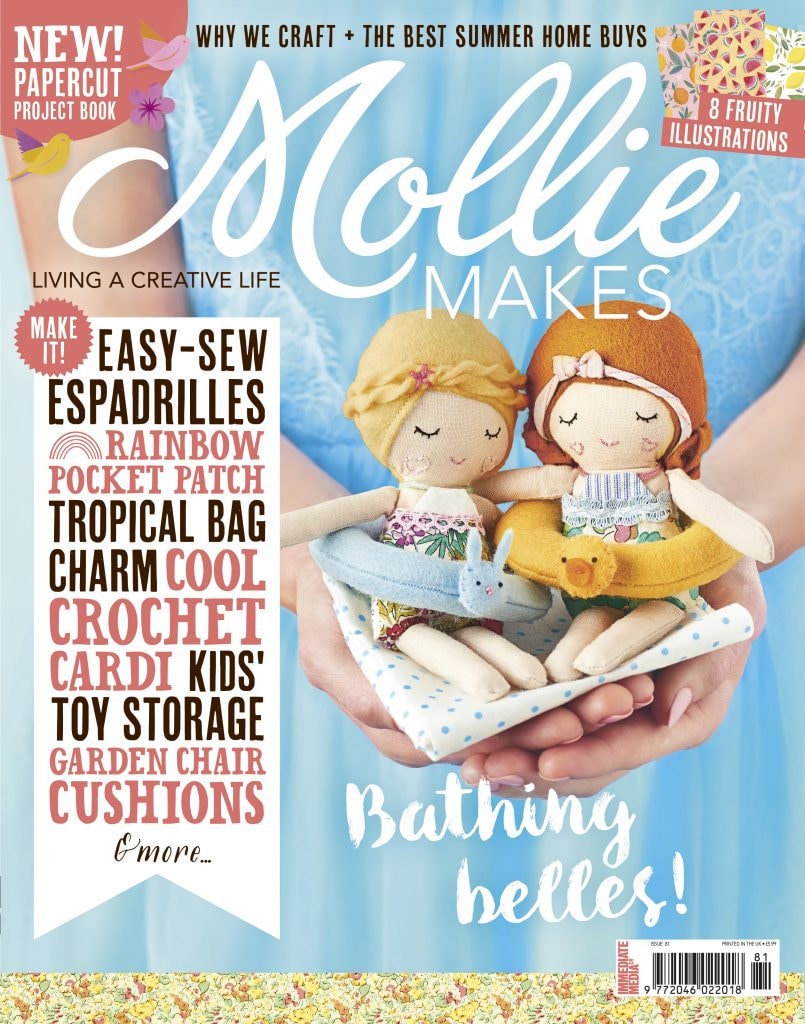 The Mollie Makes community is supportive, lively and full of crafty knowledge and like-minded people. Come and join them! View a sample of issue 81 of Mollie Makes magazine here and subscribe to the magazine here.
We'd love to see your strappy espadrille creations! Share your makes on Instagram @suzielondonuk with the hastag #suzielondon